Anatomy Lab
Veterinary anatomy studies gross anatomy of organ systems in domestic animals, including but not limited to canine, feline, equine, ruminant, avian, etc. Students are expected to integrate knowledge and skills with other courses taught during the semester. Anatomy is three-dimensional and it has always had a heavy lab component. Students need to touch animals and cadavers, if possible. The anatomy labs are relevant to what students are learning throughout the first two years. Students are expected to be able to translate written instructions to dissection. This course will develop and improve students' communication skills with their colleagues, develop a competency to utilize basic tools, and develop a competency of self-study and application of knowledge. Over time, this medical practice expanded by a continually developing understanding of the functions of organs and structures in the body.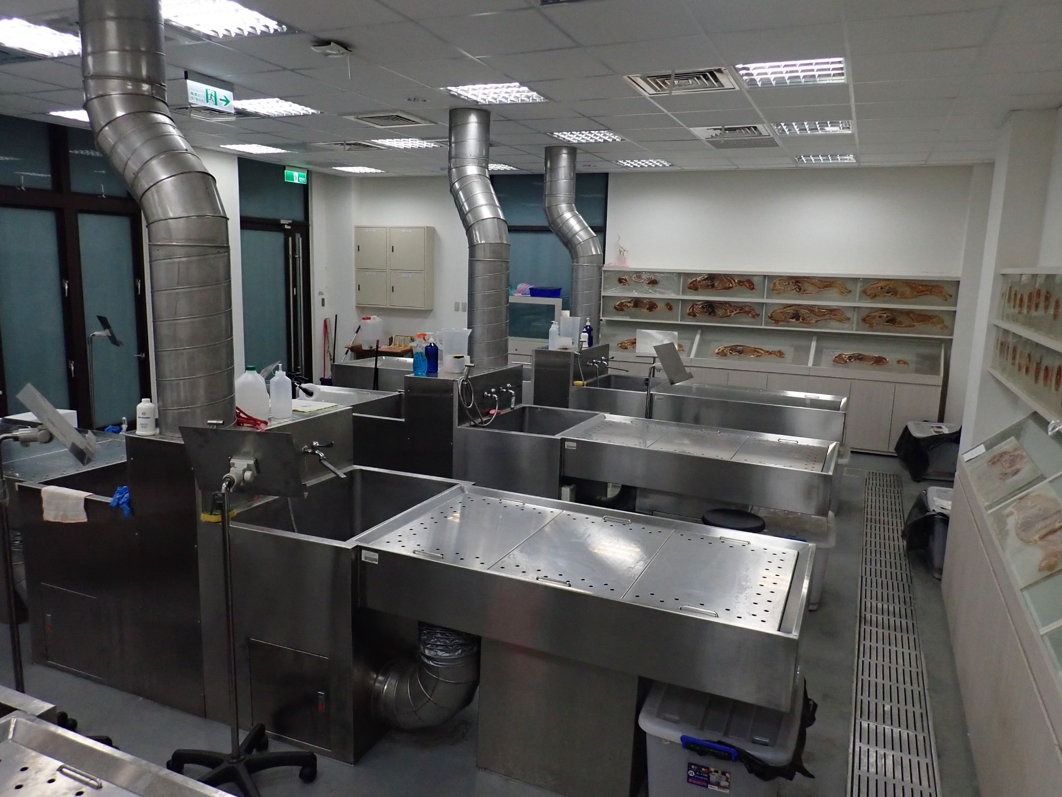 Dissection tables where specimens are preserved for practical classes and tutorial group sessions, as well as anatomy practical exams and research. The first『patient』that a veterinary student will meet is the canine cadavers at the Veterinary Gross Anatomy Laboratory.

The anatomy laboratory consists of one dissection room, one preparation room, one cold storage room and one research room. These dissection tables were designed with downdraft ventilation system draws odors and vapors of volatilized chemicals such as formalin, phenol, alcohol away from the dissection room. In addition, the veterinary faculty optimize the use of cadavers by integrating pathology during anatomy dissection. Cadaver dissection during anatomical training is a valuable introduction to pathology for students, which can contribute greatly to a successful medical career.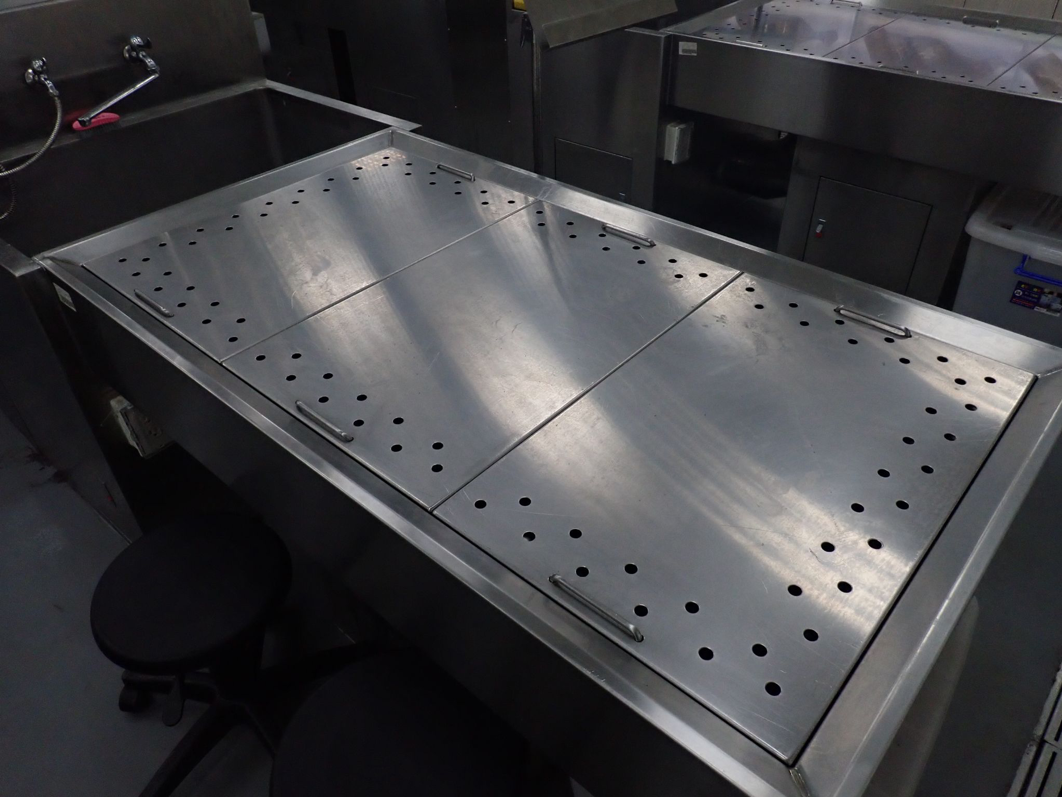 Those canine specimens in cross-sectional anatomy hung on the walls of the anatomy lab. They provide a brief introduction in the clinical imaging course to CT technology used in veterinary practice.

This will help students to better appreciate the information provided on the images of a CT study and how to manipulate these images on the viewing station for optimal diagnostic yield. It will lay the basis for establishing anatomical diagnosis in diseased patients.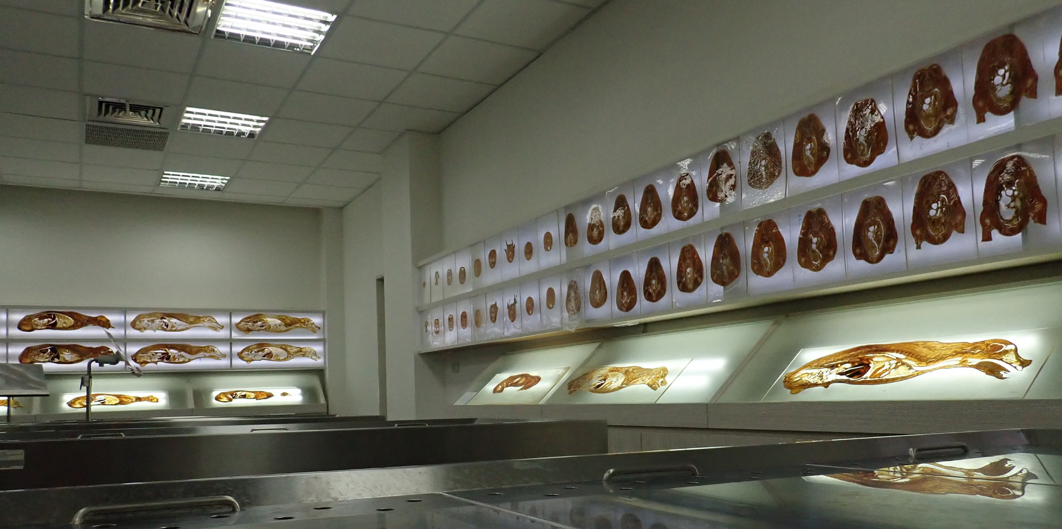 Furthermore, the plasticized specimens of canine cadavers provide the reference structures in the learning process. This will help students to appreciate the close relationship among structures, which has meaningful clinical relevance.